Concrete

batching plant
s are divided into different types.
Plants
are generally divided into
stationary
concrete
batching
plants
and mobile
concrete
batching
plants
. This is a basic classification that many manufacturers distinguish at the time of production.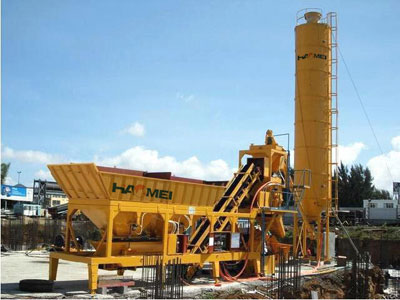 Stationary
Concrete
Plants
Stationary
concrete
plants
are used to supply
concrete
to construction sites in large quantities.
This type of plant does not require specific space on the site to store materials, limiting the risk of damage. Also, factory-type
stationary
concrete
plants
ensure high-quality
concrete
production per requirements without the risk of material dosage errors.
Besides, factory-type
concrete
batching
plants
carry out various material quality checks throughout the
concrete
manufacturing process. On the other hand, they involve a delivery time linked to routing by a mixer truck, more accessible access to the site, and rapid implementation.
Mobile

Concrete

Plants
Concrete
can be manufactured in a
concrete
batching plant temporarily installed on the construction site.
The mobile
concrete
plant allows
concrete
production on demand, depending on the progress of the site. This type of plant assumes sufficient space for its installation and raw materials' storage (cement, sand, water).
Also, raw materials should be stored in a clean, dry place away from moisture. Indeed, materials such as water and additives should not come into contact with water. Mobile
concrete
plants
bring together heavy installations capable of producing up to 35 m³ / hour.
Dry Mix
Concrete
Plants
The dry
concrete
batching plant uses digital or manual scales to weigh the various constituents of
concrete
. Subsequently, they are unloaded in a chute which flows into a truck.
During this time, the water is also volumetrically weighed or metered and discharged through the same loading chute in the mixer truck. All the materials are then mixed for at least 70 to 100 turns during transport to the job site.
Wet Mix
Concrete
Plants
The wet
concrete
batching plant puts some or all of the dry mix plant materials; they add water into a
concrete
mixer located at the center. The
concrete
will be unloaded into a mixer truck or agitator for transport to the construction site after mixing.
In short, the difference between the dry mixing installation and the wet mixing installation is that the wet installation includes a central mixer to produce a more stable mixture. The wet mix plant has deviations from breaks and variations from load to load.
With a central mixing installation, all loads have the same actions. There is an initial quality control point when unloading from the central mixer.