The main components of the control system of
concrete mixing station
include computer, programmable controller, proportioning instrument, power device (ac contactor, air switch), etc. According to different control methods, the control system is divided into three categories.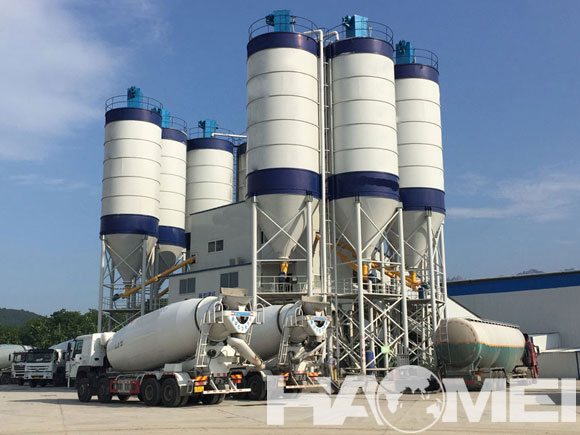 Distributed microcomputer control system
This kind of control system of
concrete mixing station
is widely used in the early design of mixing station. The core of the control system is programmable controller. The high quality computer is only used for printing management reports. In particular, the large commercial concrete mixing station has increasingly complex functional requirements for the control system, which is not very applicable.
Centralized microcomputer control system
The control system of the concrete mixer station of this category integrates the computer control and management functions on a single computer, which has heavy computer tasks. Besides, the statistics of report data in the production process cannot be carried out synchronously, and the statistics data cannot be collected at any time. The measurement is subject to too much interference from human factors, commonly known as "semi-automatic control system".
Centralized dual microcomputer control system
This type of
mixing station
control system solves the interference of human factors in measurement. A special batching control instrument is adopted, and the production control and management functions are divided into two computers, non-interference, production control and reporting statistics are carried out synchronously, and the management computer can also be used as a production backup machine, providing a network interface with superior computers. That is what we usually call the automatic control system of the mixing station.
The above are three kinds of control systems of
concrete mixing station
. At present, semi-automatic control system and automatic control system are more common, and the latter is more expensive than the former. The manufacturer can choose the appropriate control system for the concrete mixing station according to its own engineering requirements and equipment budget. You can also call the website free hotline to consult the professional customer service staff of haomei machinery