When it comes to cement mixer pump, there are two important words: mixer and pump. As a matter of fact, it is a mechanical equipment used for cement feeding, mixing and pumping at the same time. It can be used for new house building, construction about water conservancy, dam, village road, and foundation filling.
How does A Cement Mixer with Pump Work
There are six steps through the whole construction process.
No.1 Drag the
cement pump
to the construction site with the help of a tractor.
No.2 Set the
cement pump
at a proper place and then connect delivery pipe with the it.
No.3 Feed concrete into the mixer.
No.4 Concrete is mixing in the drum.
No.5 Concrete gets into the pumping system and then goes out through pipelines
No.6 Clean the pipe in order to avoid the waste of spare concrete or the blockage in pipelines.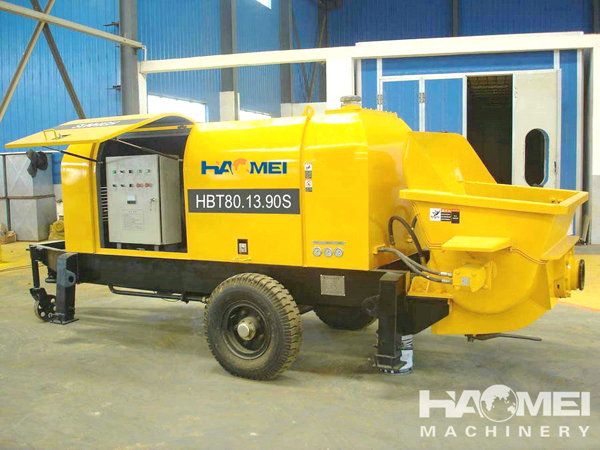 Among them, the process of pumping is rather complicated. I'm going to share the working principle of pumping system with you.
The concrete pumping system includes such parts: two main oil cylinders, water tank, reversing device, two concrete cylinders, two concrete pistons, a hopper, the S valve, swing arm, swing cylinder and outlet.
The motor pushes oil pump to generate hydraulic pressure. And then with the help of hydraulic pressure, two oil cylinders start doing reciprocating motion, which drives the pistons to complete the processing of feeding and pumping. In the course of pumping, S valve plays a very important role. It is a small part in the hopper. The hopper is responsible for making concrete getting into pumping system, meanwhile S valve is connecting with discharge port and in charge of pushing materials getting out of the pumping system.