Today with searching labour is becoming a sevier problem in big cities, even the residential bungalow contractors are using the
Concrete pumps
. Gone are the days when the contractor used to bring mechanical
Concrete mixers
and use to make concrete on site. Today costing of RMC (Reday Mix Concrete being provided by companies such as AAC, Ultra-Tech etc.) is more or less equal to producing the concrete at site, moreover the quality of design mixes is assured being ordered form them. Also for making concrete at site one requires too much of space and the labour (Manpower) associated with same. Thus these days it is benificial to use
Concrete Pumps
irrespective of small or large building in Metro Cities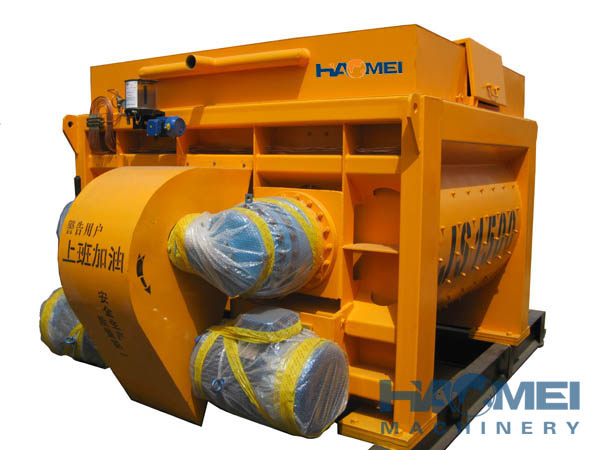 Following are benefits of using
Concrete pumps
in construction projects
Ability to place concrete at far off locations of a site. Especially at heights.
Ability to change the location of pouring. In certain projects daily concrete of small quantities is required to be done at various places. For eg. bridge projects/ dam projects.
Extremely low dependency on labours.
fast transportation of concrete from output point (transit mixer/ mixing m/c) to pouring point.
Where other concrete transporting mechanism like crane/ trolley etc are not feasible.
day and night operation. pump does not depend on availability of light, while other means of transporting concrete to placing point like crane / trolley require light for safe operation.
To prevent loss of moisture during transport.
One placing machine (
Concrete Pumps
) can be used for concreting at various sites. Thus reducing rental cost of machinery. I have seen some RMC companies pumping concrete at different (2–3) builder sites in a day that are around 15–20 kms apart. If same
Concrete Pumps
is shared by different users the cost is likely to come down.
Concrete Pumps
is good for sites where concrete is needed to be place across a water channel, in such situations other placing and transporting mechanisms get too costly.
The placing capacity is flexible and may be designed as per quantity of concrete needed to be poured. For eg in initial phase of project one
Concrete Pumps
may be sufficient but at later stages where per day concrete gets more one may deploy more pumps as required and similarly may reduce the
Concrete Pumps
.
Concrete Pumps
are very easy to increase or decrease..