The global road marking materials market is projected at USD 5.87 Billion by 2020, registering a CAGR of 5.5% between 2015 and 2020. For the purpose of report, 2014 was considered the base year for estimating market size of road marking materials. The report estimates the market size (in terms of value and volume) and future growth potential of road marking materials market across different applications, types, and regions. The market size is forecast from 2015 to 2020.
In the secondary research process, different sources have been referred to identify and collect information for this study. These secondary sources include annual reports, press releases, and investor presentations of companies, white papers, certified publications, and articles from recognized authors. In the primary research process, industry personnel from both supply and demand sides have been interviewed to obtain qualitative and quantitative information for this report. The bottom-up approach has been used to estimate the market size of road marking materials by end-use industry and region, in terms of value and volume. The top-down approach has been implemented to validate the market size, in terms of value and volume. With the data triangulation procedures and validation of data through primaries, the exact values of the overall parent market size and individual market sizes have been determined and confirmed in this study.
Below is the figure showing break-up of profile of primary discussion participants.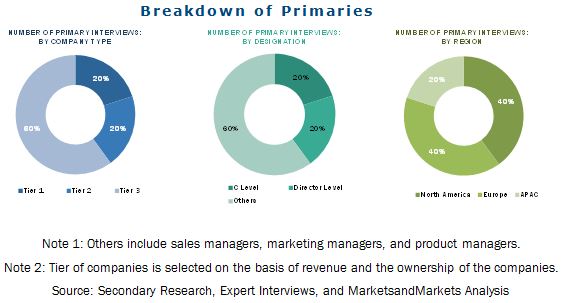 The key participants for road marking materials include raw material suppliers, manufacturers, end-users, and stake holders. The major raw material suppliers are Cinkarna Celje (Slovenia), Evonik industries (Germany), Huntsman pigments (U.S.), and Amma global group (China). The Sherwin Williams Company (U.S.), Geveko Markings (Sweden), Swarco Limburger Lackfabrik GMBH (Germany), Automark technologies (India) Private Ltd (India) and Kelly Bros Erinline (Ireland) are the manufacturers of the road marking materials. Road contractors and highway client authority are the major end-users. Road marking materials manufacturers, government and research organizations, associations and industrial bodies, R&D institutions, and investment banks are the various stakeholders for the road marking materials market.
This study answers several questions for the target audiences; for example, which market segments need to be focused in the next two to five years to prioritize efforts and investments. These target audience include:

Road marking materials manufacturers

Road marking materials traders, distributors, and suppliers

End-use market participants of different segments of road marking materials

Government and research organizations

Associations and industrial bodies

Research and consulting firms

R&D institutions

Environment support agencies

Investment banks

Private equity firms

This research report categorizes the market for road marking materials based on:
Application,

Type,

Region,

Forecasts revenue growth; and

Analysis of trends in each of the submarkets

On the Basis of Applications:
Road marking,

Anti-skid marking,

Factory marking,

Car park marking and

Airport marking

Each application is further described in detail in the report with value and volume forecasts till 2020.
Paint-based marking

Epoxy-based paint,

Polyurethane-based paint,

Water-based paints; and

Solvent-based paint


Performance-based marking

Thermoplastics; and

Cold plastics

Asia-Pacific

North America

Western Europe

Central and Eastern Europe

RoW

Each region is further segmented into key countries such as the U.S. Canada, Mexico, China, Japan, South Korea, India, Germany, France, the U.K., Turkey, Brazil, Saudi Arabia, and UAE.
Available Customizations
: The following customization options are available in the report:
Company Information
Analysis and profiling of additional global as well as regional market players (Up to 3)
Country level data for countries other than the ones already mentioned in the report