This device
mixing station
in life, we are often used to carry out a construction materials processing equipment ,
mixing station
, helpful for us to use this device to bring the relatively large. In life, we all know that this kind of environment equipment is relatively poor . When used in life is we need to do maintenance work on the equipment . Then the maintenance of such equipment are what it ?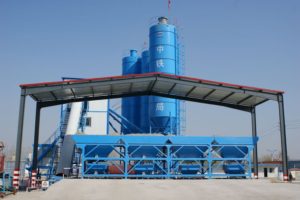 What are the mixing station maintenance of work equipme
1 ,
mixing station
stirrer relatively poor working conditions , when the leaf pulp worn to the original area of ??less than 2 /3, should be replaced leaf pulp. To drive gear mixer smear a little butter before turning every day.
2 , after using the
mixing station
, weekly cleaning of each belt conveyor and belt tensioning screw feeder once and apply new grease . Open once each drive chain cover, and on the chain plus a small amount of grease paint ,
mixing station
, stabilized soil
mixing station
, cleaning the chain every 300 hours of work time .
3 , when the operation of the equipment must be strictly in accordance with the corresponding provisions of the Instructions to perform . For blender , aggregate belt conveyor , feeding belt conveyor, each batching machine, screw conveyor bearings at the recommended daily application before starting the grease gun to 5-8 under lubrication oil cup , every 200 hours of operation demolition open check , put new grease .