There was a time when people, especially those who lived in the countryside of China, had to make bricks by their own for a new house they wanted to build. In those days there was no mechanical equipment like a
block making machine
. Usually a whole big family gathered together to fetch soil which would later be mixed with water to form mud. Then the mud would be made into wet bricks during sunny days so that there was enough time for the wet bricks to be dried completely by the sunshine. In spite of the development of weather forecast and the increasingly wide spread of radios and televisions, there were times when it suddenly began to rain and every one of the family, children included, ran to the large field where the bricks lay separately, collected the bricks like gangsters robbing jewellery and stacked them in a sheltered place. After the bricks got dry, they would be placed into a huge brick kiln and be fired for about half a month. That's how it worked before the application of
block making machines
. From soil to finished hard bricks, it usually took months.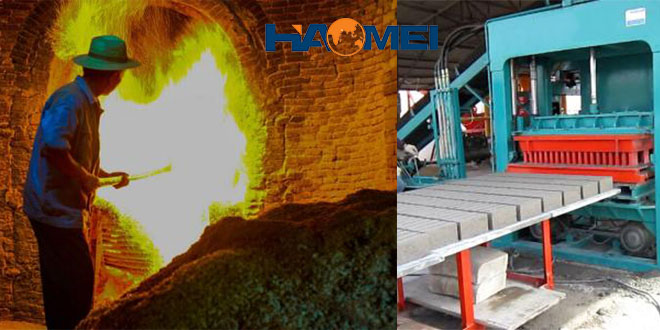 Block making machines
were not widely accepted until two decades ago, when the government began to attache much importance to city construction, which generated huge demand for bricks in short time periods. Traditional brick kilning factories, although still prosperous, can not refuse to accept the fact that
block making machines
are much more efficient than manual workers. Not a few factories seized the opportunity and realized transformation from traditional brick kilning to modern block making, which brought in more money than they anticipated.
  Twenty years later,
block making machines
still have optimistic development prospect not only in China but also around the world. First, great mass fervour of city construction has just began in many countries, providing a huge market for bricks. Second, environmentalism is more and more emphasized globally. Traditional brick kilning consumes large tons of coal and produces huge pollutants into the air each year, which poses great threat to human survival. With
block making machines
there are no such problems. Last but not least,
block making machines
, which are much more efficient, bring in more profit. Therefore, the machines have a hopeful development prospect in either objective or subjective aspects.