Attentions on
Concrete Batching Plant
Concrete batching plant
is a widely used machine in construction industry and has heavy workload. Therefore, for the staff of cement batching plant, there are many things to be aware of when operating the
cement batching plant
, and only then can they complete the daily task. haomei machinery staff will introduce you a few notes on security.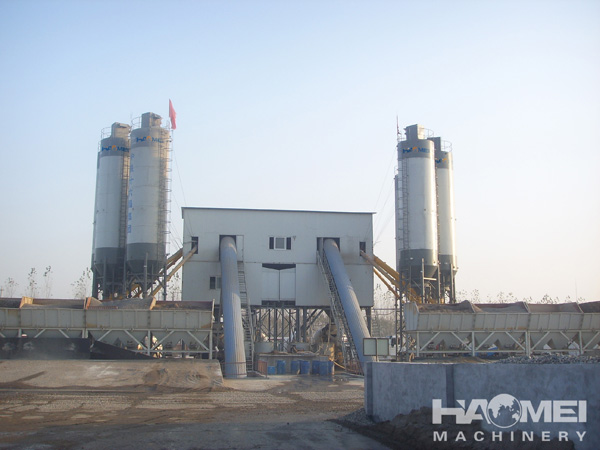 1. Every staff should receive necessary vocational education before taking up occupations or going to their posts, and before starting to work, the staff must dress themselves up neatly, the clothes they wear should be suitable for their work.. In addition, they should carry out a security check before starting to work to ensure that the each parts of the concrete batching plant are in normal situation and the sealing of water supply system is reliability.  
2. Metering equipment is the guarantee of product quality of
concrete batching plant
, so the operators should do regular inspection to make sure the high quality of concrete.
3. Operators should proceed field test and production practice to calculate the best time for mixing.
Above are some matters the operators should pay attention to. Whether the
concrete batching plant
is high-efficiency or not is largely determined by the operators, so the operators must be strict with themselves.