The self-falling
concrete mixer
has a long history, the self-falling
concrete mixer
is also called the free-falling concrete mixer , is also the
concrete mixing plant
commonly used
concrete mixer
host, with the development of industry, the self-falling
concrete mixer
has what characteristics?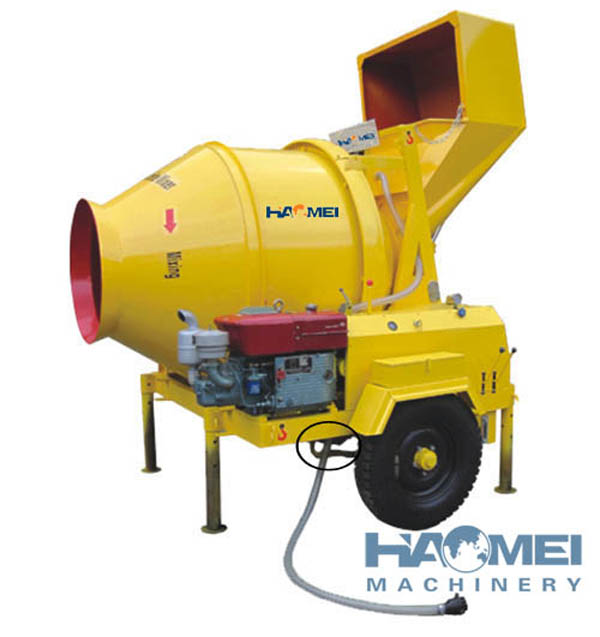 1, self-falling
concrete mixer
is used to stir general plastic concrete, the most widely used.
2, the power of internal combustion engine and electric two, more convenient.
3. Simple structure and low power required.
4, use it to mix coarse aggregate composition of concrete, the particle size of the aggregate can be mixed in 76 mm below the concrete, the wear of the blade is small.
5. In the use of self-falling
concrete mixer
, it is easy to operate and maintain.
6. Suitable for scattered or centralized use on the construction site.
7, in use, need a lot of labor to cooperate with the delivery of materials, unloading time is longer, mixing drum cleaning is more difficult.
8. During the mixing process, as the cement flies in the air, it has a great impact on the health of the staff.
The self-falling
concrete mixer
has many characteristics, but it also has some disadvantages. Self-falling concrete mixer is widely used in tunnel, bridge, construction and other engineering sites.
haomei machinery engaged in the project production for many years, rich experience, skilled technology, advanced domestic. Not only to provide reliable machinery and equipment, but also to provide you with full technical support, you can trust the c
oncrete mixing plant
equipment professional manufacturers!