Rotary sealing technology, targeted to solve the traditional vehicles in transit concrete moisture, stratification of mortar, concrete material spilled and the series of problems such as safety, thus greatly improve the concrete quality and construction safety. Traditional mixer mixing tank inclination in 13 to 20 °, centre of gravity is high, easy to cause driving fast, corner, on the hill of rollover accidents, are often limited, high effective tanks of loading capacity of 55% to 65%.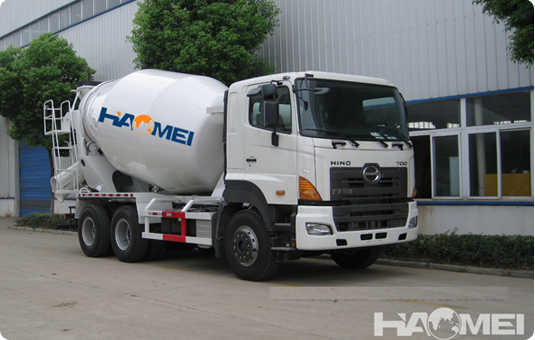 And fully enclosed
concret truck mixer
adopts sealing technology, will be in and out of the mouth sealing, lower center of gravity of tank, the Angle adjustment below 10 ° of tank, the vehicle height less than 4 m, completely safe through most of the tunnel and little tunnel, but also will increase effective volume to 70-80%, which strengthens your running safety, and increase the loading capacity, is to improve the economic benefit of choice! Due to the open-type design of traditional vehicles, the tank body rotates under high temperature and forms the frying pan effect. The water evaporates seriously and the collapse degree drops. Rainwater is easy to enter the tank, reducing the viscosity of concrete; In the process of transportation, the tank body rotates and the concrete material is easy to be layered, resulting in unqualified concrete material sampled during pouring, which seriously affects the construction quality and personal safety. The fully enclosed concrete mixer adopts sealing technology, small Angle placement of tank body, large reduction of moisture evaporation, moisture into the outside of the du, mixing evenly, du stratification phenomenon; The sampling of concrete is uniform, fully conforms to the relevant concrete pouring regulations, and guarantees the construction quality on the basis; Is the modern society sustainable development type enterprise choice!
Haomei machinery only continuous innovation can moves forward continuously, zhengzhou is a
concrete mixing equipment
production and sales enterprises, the production of concrete tank car exported to all over the world, there are mainly fukuda series and dongfeng series concrete tank car, fully enclosed
concrete mixer
truck, using the world's first.