More and more people start to invest in the construction of
concrete mixing statio
n, so for the first time to build
concrete mixing station
, there are many points need to pay attention to are not very clear. Many people must have been consulted before purchasing the setting of
concrete mixing station
, but some matters needing attention may not be very clear. Now we will discuss in detail what should be paid attention to before using
concrete mixing station
: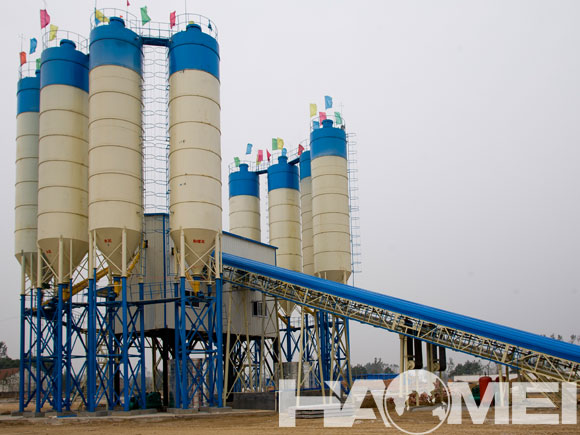 1. Check whether all switches on the electrical control board are in normal position:
2. Check whether the belt of incense batching machine and belt machine is normal;
3. Check whether the travel switch and proximity switch of the access door and unloading door of the mold mixer are normal or not:
4. Check whether the lubricating oil in the concentrated lubricating oil of the mixer is sufficient
5. Check whether the lubricating oil of other operating parts of the
concrete mixing station
is sufficient:
6. Check whether the connecting bolts of each connecting part are fastened;
7. Check whether the manual butterfly valve of the powder tank is opened;
8, check whether the gas supply, water, admixture pipeline is normal;
9, check aggregate, powder, water, admixture is enough;
10. Before operating the
concrete mixing station
, check whether all the switches are closed in the strong power cabinet;
11. Turn on the power knob of the operation station, and the power indicator light should be on. Press the air compressor start button on the cabinet door to check whether the air pressure is above 0.4mpa;
12, turn on the power of the computer, start the computer and run the monitoring program, according to the "computer operation" set up the formula ratio, ready to start the production of concrete.
Before each use, check the
concrete mixing station
should pay attention to all matters, to ensure that there is no problem before starting.
The above is the introduction of haomei machinery to the matters needing attention before starting the
concrete mixing station
. If you want to know more about the equipment of the concrete mixing station, you can call fangtai hotline at any time for consultation and order. You are also welcome to visit the factory at any time.