As the name implies, double mixer station is a mixing station with two concrete mixers, which has the following advantages compared with ordinary c
oncrete mixing station
.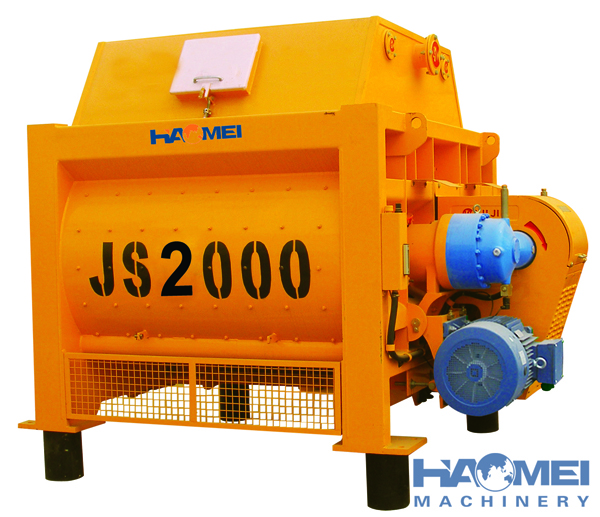 1. High production efficiency
Double
machine mixing station
adopts double mixer to work. All operation of sand and stone loading, measuring, separating, mixing and discharging can be completed by one person in the control room. In addition, the production efficiency of double agitator station is high. Taking double 25 stations as an example, the output of concrete can reach 50 cubic meters per hour when two JS500 concrete mixers are used, and when one mixer is stopped for repair, the other mixer will continue to produce, so as to avoid affecting the production efficiency.
2. Simple structure
Double
machine mixing station
two concrete mixer sharing the same cement metering and measurement of the same sand fights for the weighing of cement and sand, sand and gravel on the weighing hopper is equipped with sand and gravel can be respectively to two concrete mixer hopper feed on sand machine, under the cement weighing hopper above between the two concrete mixer with a cement machine, respectively to the two concrete mixer feeding, the whole structure of the
concrete mixing station
is greatly simplified.
Theory of all types of mixing console can be double machine
mixing station
, but at present more mature double machine mixing station mainly include: double HZS25 concrete batching plant (with JS500 mixing console), double HZS35 concrete batching plant (using JS750 mixing console), double HZS50/60
concrete mixing station
(using JS1000 mixing console), double HZS90
mixing station
(using JS1500 mixing console), and other four types.