A fairly common problem I've seen over the last 25+ years when I've been helping folks at their
concrete plant
is fairly simple. They're paying for a local company to handle their environmental matters, often without success. It seems fairly common that folks aren't hiring an environmental expert at their concrete plant, but are instead relying on someone around the corner. I get it, I completely do. Local firms tend to be cheaper, more flexible, quicker to respond to emergencies, etc. But, are they your best bet?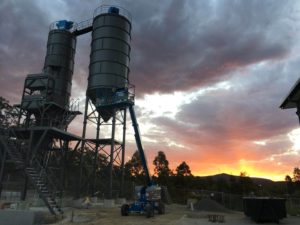 concrete mixing plants
For some of my concrete clients, I am the local guy, but I'm also their environmental expert. For my clients on the other side of the country, I'm their environmental expert. While I certainly don't want you to think this is self-serving (it is to an extent) or that I'm knocking the local guy (because a fair amount of our work is local work), I wanted to relay some of the issues we've been seeing at concrete plants who don't hire an environmental expert who's knowledgeable about the concrete industry.
Ready-mixed & precast
concrete plants
need environmental experts.
What we frequently see is a ready-mixed or precast
concrete plant
, or more accurately, a concrete company, hire a local "environmental guy" who usually ends up being an attorney, a local engineer, or a local environmental firm.
Like I said above, I get it. Cheaper, more flexible, more responsive, etc. It makes sense. But if a local guy is cheaper, more flexible, and more responsive, then why are folks calling us in the first place? Let's break down these three "selling points" and figure out what they really mean.
Environmental Experts &
Concrete Plants
A local guy is not cheaper than an environmental expert.
Sure, you might have an environmental expert in your backyard who's working for you, but 9 out of 10 times we see some little, mom and pop operation, with one guy running the show who doesn't use email or a smartphone. A lot of times these guys are cheaper, but only when you look at things in the short run.
For example, concrete plants have some fairly specialized needs when it comes to issues like stormwater permits & process water management. In theory, water's water, and it's all the same, but a local guy might end up costing you more in the long run because they're applying general knowledge to your facility, instead of industry specific knowledge.
For example, we've seen a lot of "local environmental experts" recommend to concrete plants they install costly water treatment systems, revise their site layout to better handle water flow, modify their operation in one way or the other, all because they didn't know the ins and outs of the concrete industry. In short, we've seen them apply generic fixes to problems that needed industry specific knowledge.
Conversely, we've seen concrete plants facing hefty fines from regulators because the local guy gave the company bad advice, misled them, or just didn't know what they were doing. For example, we don't do air work anymore. There are experts out there who are great at it, and I'm not that knowledgeable about it anymore. I wouldn't try to get you to hire me to do air work at your
concrete plant
because it's not my field of expertise. Yes, I consider myself an environmental expert, but not when it comes to air permitting work. We've seen local organization tackle complex, concrete specific problems, like TRI Reporting, for example, and fail miserably because they didn't know the industry.
By the way, this goes double for folks hiring an environmental law firm to handle their environmental matters. Does anyone know a lawyer who's cheap?? I know I don't!