A
JS1500 concrete mixer
machine is also called 1.5m3 double horizontal shaft compulsive concrete mixer, because it has twin mixing shafts inside the mixing drum. Both shafts works in a compulsory way to realize high efficient mixing of raw materials. The
mixer
features in low energy consumption, small noise, simple operation, convenient maintenance and long service life, widely used in production of plastic, rigid, light concrete and various mortars. It can be used alone or as the mixing host for
concrete batching plants
of middle scale. A lift serves to deliver raw materials into the mixer machine.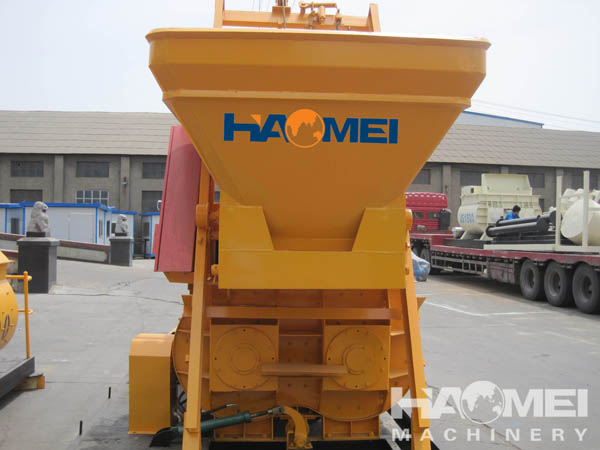 The
JS1500 concrete mixer
machine with lift price is at least around 10,000 dollars. Expensive ones can reach as high as 60,000 dollars each. Needless to say, different prices match different quality. Good
JS1500 concrete mixer
machines are equipped with multiple shaft end sealing protection devices and wind pressure sealing protection device that prevents leakage problems completely. Control system of the mixer has a monitor reduction box, a discharge pump and a specialized lubricating pump. The oil pump has four separate cores feeding oil respectively to four axial heads without the help of by-pass valves. Water can be injected evenly and regularly by multiple pipes.