[font=宋体]Because of the concrete in a short period of solidification into lumps, and paint on steel and some corrosion, so the concrete tank after each use, wash the adhesion is must be carefully carried out daily maintenance work in the concrete storage tank and a discharging port on the concrete. These include:[/font]
[font=宋体]  [/font]
a.
[font=宋体] Rinse the inlet with water before each loading so that the inlet is kept moist in the loading;[/font]
  b.
[font=宋体] Fill the material and fill the water tank with the washing water with the car[/font]
;
  c.
[font=宋体] After loading, rinse the intake port and rinse the residual concrete near the inlet[/font]
;
  d.
[font=宋体] After discharging to the site, flush the discharge tank, then add 30 40L of water to the concrete tank, and keep the concrete tank truck moving forward slowly when the vehicle returns.[/font]
  e.
[font=宋体] Cut down the sewage in the concrete storage tank before the next loading[/font]
;
  f.
[font=宋体] The end of each day when cleaning concrete storage tank and a discharging port around, ensure not to stick with cement and concrete.[/font]
[font=宋体]As long as these work is not taken seriously at once, it will bring great trouble to the future work.[/font]
[font=宋体]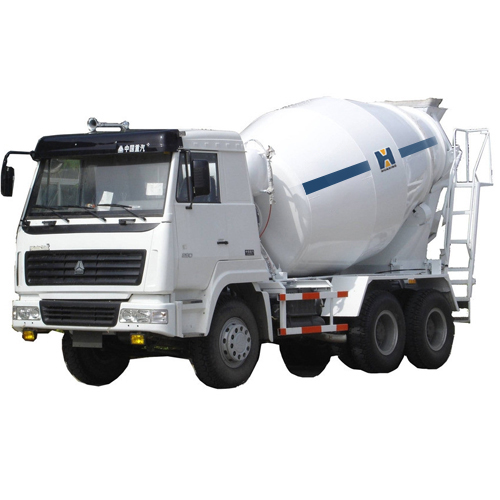 [/font]
[font=宋体]Maintenance of the driving device for concrete mixing tank truck[/font]
[font=宋体]The driving device is to drive the concrete storage tank to rotate. It is composed of a power take-off, [/font]
[font=宋体]cardan shaft[/font]
[font=宋体], hydraulic pump, hydraulic motor, control valve, hydraulic oil tank and cooling device. If this part stops working due to failure, the concrete storage tank will not be able to rotate, which will result in the scrapping of the concrete inside the vehicle, and even even the whole tank concrete in the tank, causing the concrete mixer truck to be scrapped. Therefore, the reliability of the driving device is a problem that must be highly valued in the use of the device. In order to ensure that the driving device is good and reliable, the following maintenance work should be done:[/font]
[font=宋体]  [/font]
  a.
[font=宋体]The universal rotation part is the fault location, the grease should be injected on time, and the wear condition is often checked, and the replacement should be repaired in time. The convoy should have a standby universal shaft assembly to ensure the recovery of work in the event of a failure in the event of a failure.[/font]
b.
[font=宋体]Ensure the cleaning of hydraulic oil. The working environment of the concrete mixer truck is very bad. It is necessary to prevent the cement sand into the hydraulic system. Hydraulic oil should be replaced regularly in accordance with the requirements of the use manual. Once the hydraulic oil is found to be mixed with water or sediment when the hydraulic oil is checked, the hydraulic system should be cleaned and the hydraulic oil is replaced immediately.[/font]
c.
[font=宋体]The hydraulic oil cooling device is guaranteed to be effective. It is necessary to clean up the hydraulic oil radiators regularly to avoid the clogging of the radiator by the cement, and to check the normal operation of the radiator electric fan to prevent the hydraulic oil temperature from exceeding the standard. As long as the hydraulic part ensures the hydraulic oil to clean, the general failure is not much; but the manufacturer is different, and the service life is different.[/font]